Visiting a Bedouin community wouldn't be complete without sitting around the open fire and listening to traditional music. It can be organized in the desert or in the garden of the Bedouin Guesthouse - either way the atmosphere is magic. We can provide simple or more hearty traditional Bedouin food, and of course endless cups of tea, coffee or herbal drinks.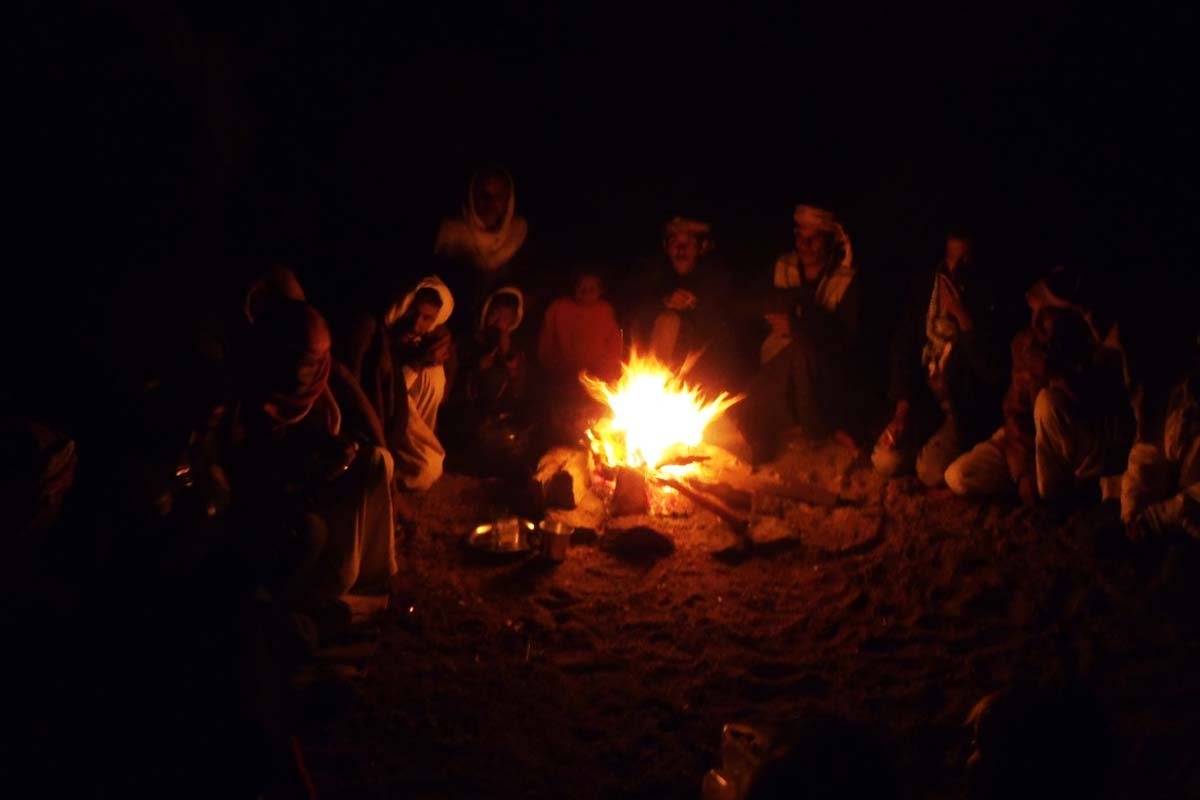 Bedouin dinner and party in the Blue Desert
The Blue Desert is a short car-ride away and we will reach the big open plain, dotted with boulders painted blue by a Belgian artist, shortly before sunset. We will make a campfire, make tea, coffee or herbal drink and cook a meal. The party, with a traditional simsimiya or udd music, will last into the night.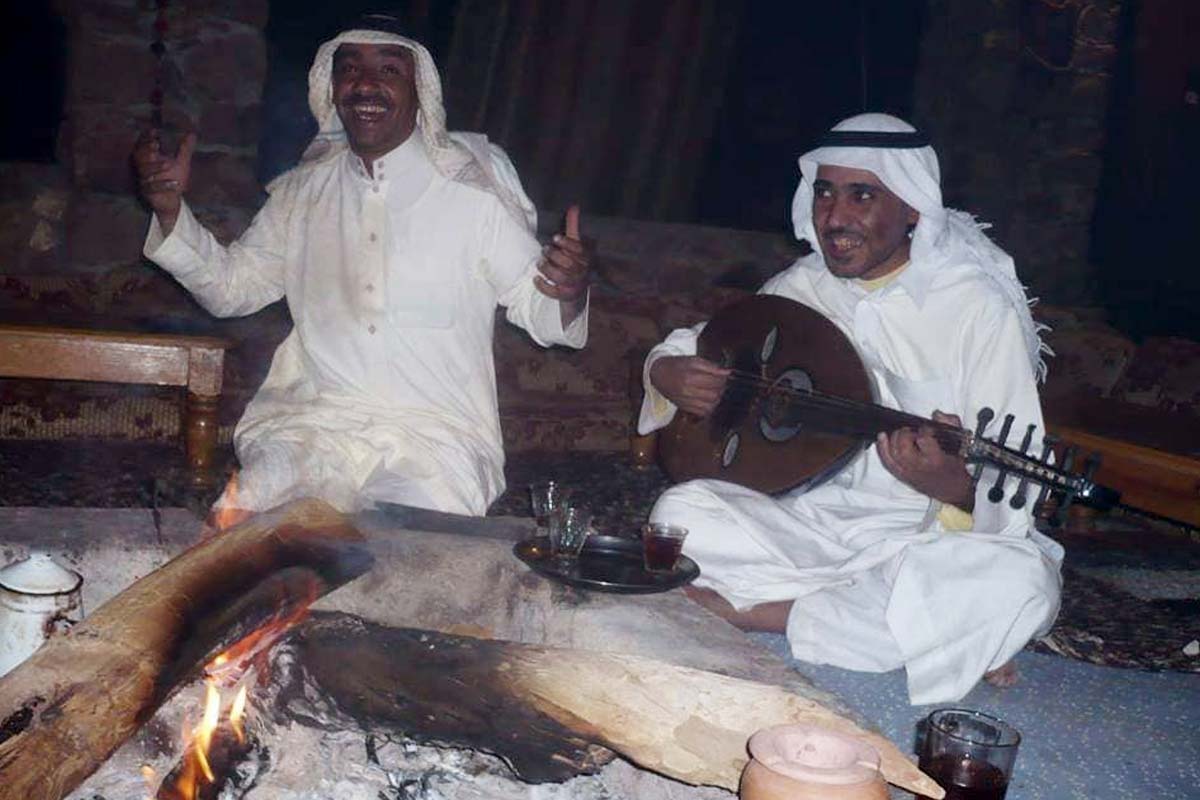 Bedouin music in camp
If for any reasons you would prefer to stay in town and have a meal and party in the garden of the Guesthouse, we can organize everything here. It is a nice way to finish a longer trek, when all the group is still together, and to say goodby to each other and the mountains.