St. Catherine is a little town with a unique culture, history and very diverse nature. There are a number of interesting ways to learn about and experience this land.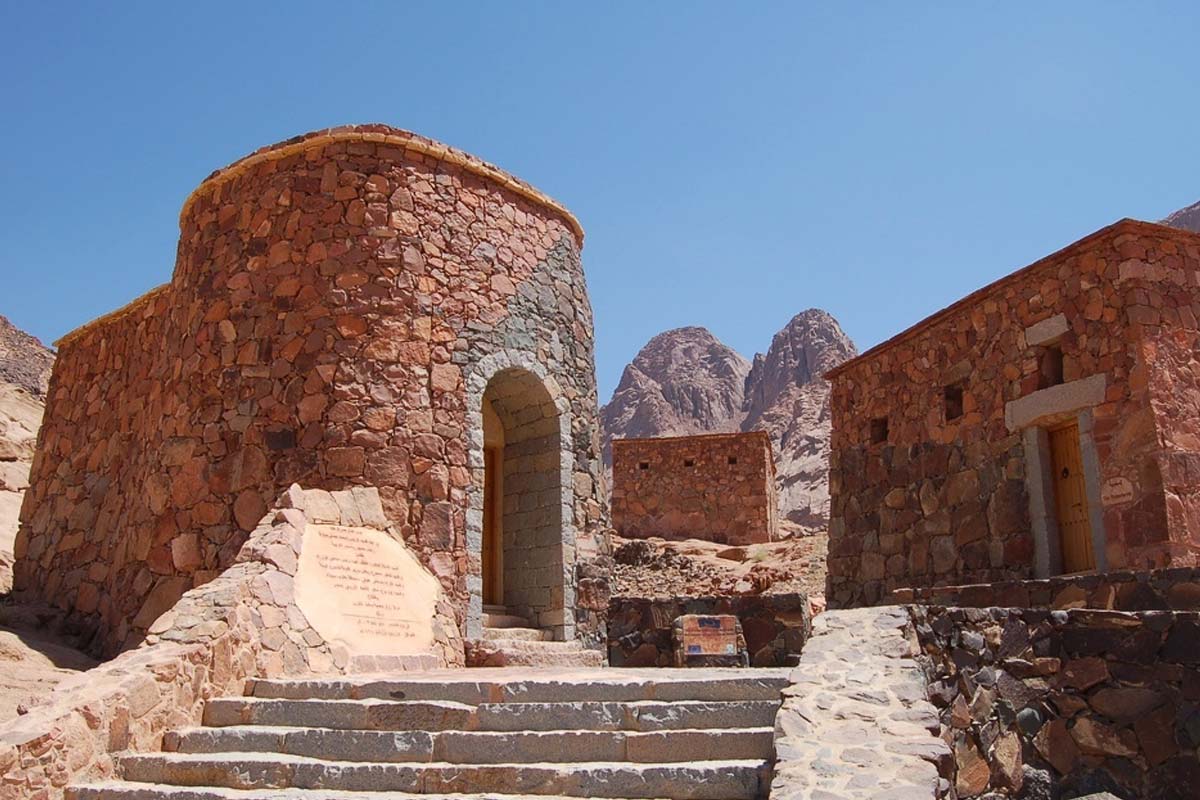 Visitor Centre and the Monastery / half-day
The National Park's Visitor Centre is located close to the Monastery, opposite the Bedouin cemetery with the shrine of Nabi Harun and the Chapel of Aaron next to each other. The exhibitions in the six buildings are excellent and it is definitely worth a look. It has geological, geographical, natural and cultural displays, short films and sound-shows carasteristic of the area. After the Visitor Centre we still have time to see a rock formation which locals believe is the mould of the Golden Calf, and then we will take a guided tour of the Monastery.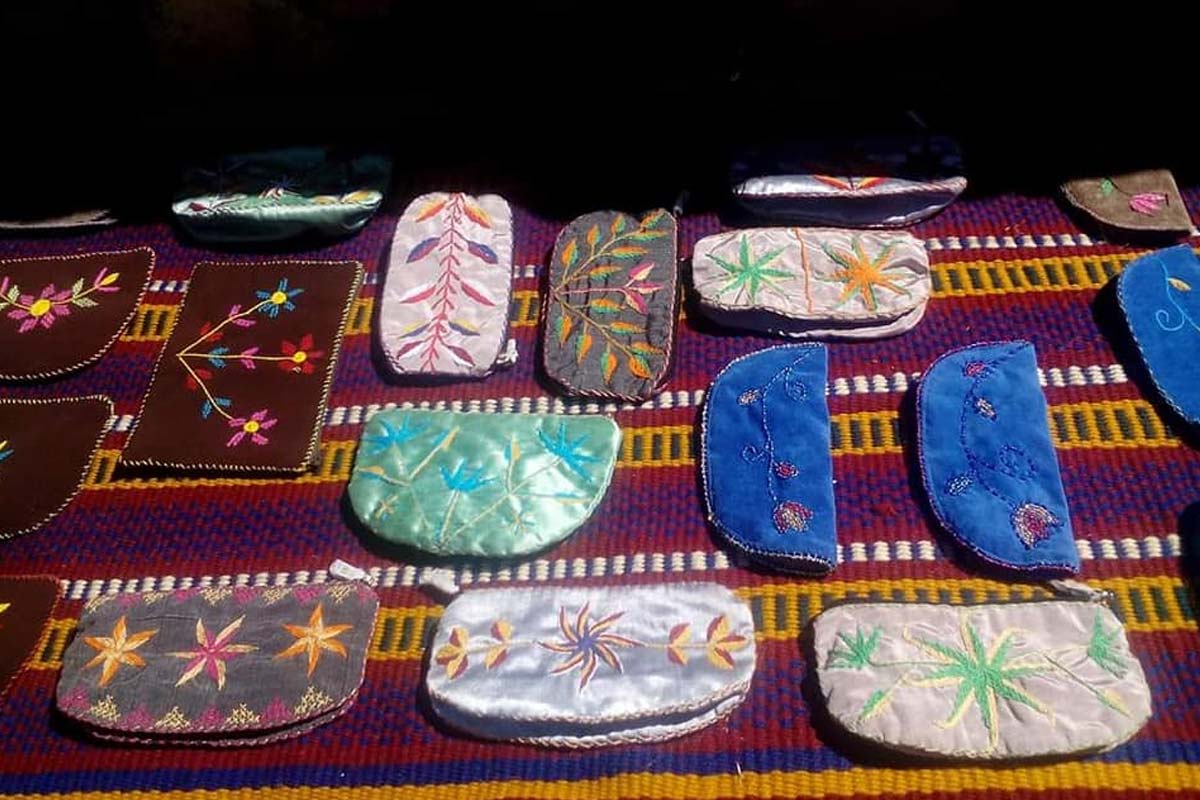 Hike and Handicraft in St. Katharine / 1 day
Learn the local handicraft from the bedouin women, discover the culture and traditions and create your own small bag.

We will start the trip around 10 am, walk through a beautiful valley and stop for tea at the local herbal doctors garden. Lunch will be served at a bedouin family house, in the afternoon we will have a creative handicraft workshop with the women of the family. Around 4 or 5 a car takes us back to the village of St. Katharine. Please bring good solid shoes for the rocky terrain of Sinai and some basic fitness for a 3 hour walk.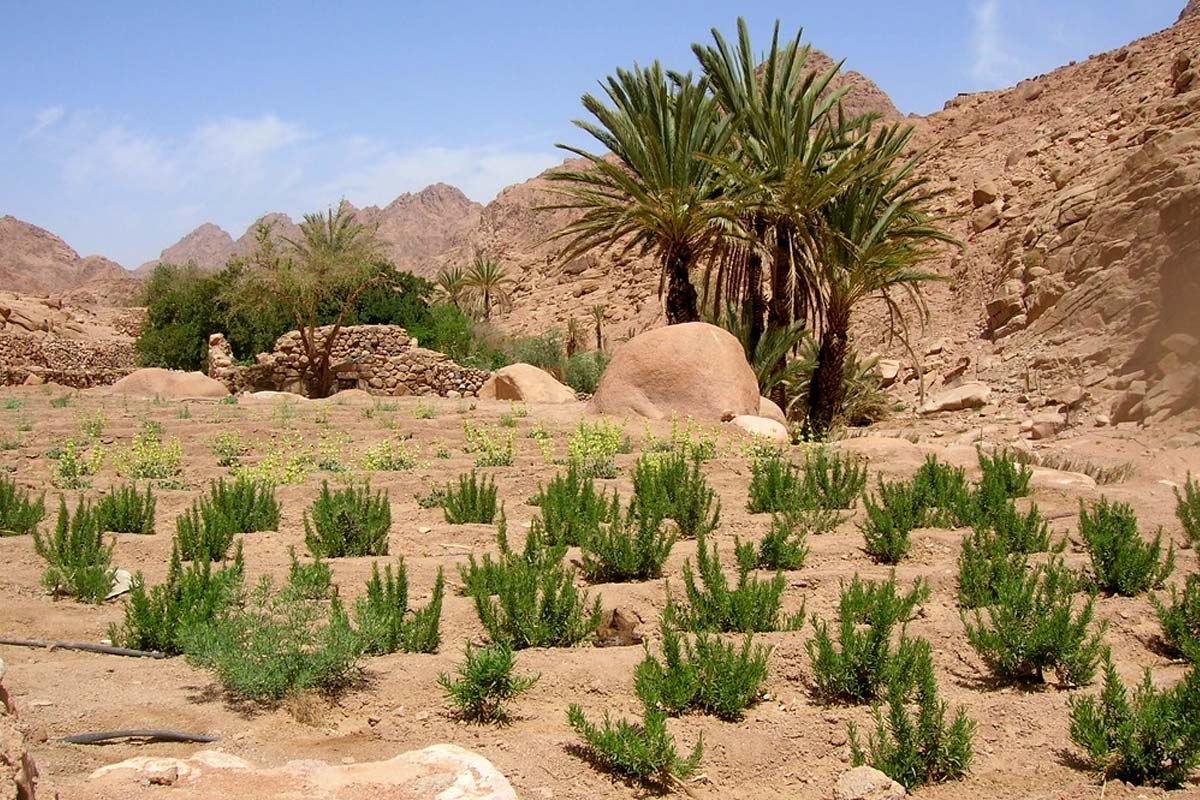 Medicinal Plants Project and Fansina Handicrafts / half-day
There are many different medicinal and aromatic plants in the region which are not found elsewhere. There are a number of projects which aim to reserve this bio-diversity in different ways. We will visit one of the projects, learn about these herbs and taste them. We will then walk over to the Fansina women's handicraft project, the most succesful and best know of its kind in Sinai. There are displays about the old traditional Bedouin items as well as beautiful modern pieces which blend this style with more recent fashion elements.