Getting to St. Catherine
BY PUBLIC BUS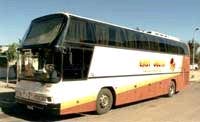 Coming from Cairo, there is a bus leaving everyday from Turgoman Station at 10h30. You can take this bus at the Suez station at 2 o'clock in the afternoon. You will arrive in Sant Katrine between 6 and 7 in the evening.
In Sant Katrine, you only have to walk 3 minutes to reach the camp. At the bus station, you go down the street in the mosque direction. At the mosque, you turn right to the main place and you continue straight up. 200 meters after the petrol station, you take the road on your right, and there is the beduin camp.
BY PRIVATE TRANSPORT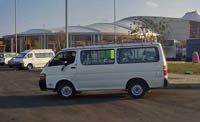 If you prefer not to take the public transportation, we can send for you a taxi, a microbus or a big bus for a group. The driver will take you from your hotel or from the airport, from Dahab, Nueiba, Taba, Sharm el Sheikh or also Cairo.
For these service, please contact us by e-mail or telephone to arrange everything.
Map of St. Catherine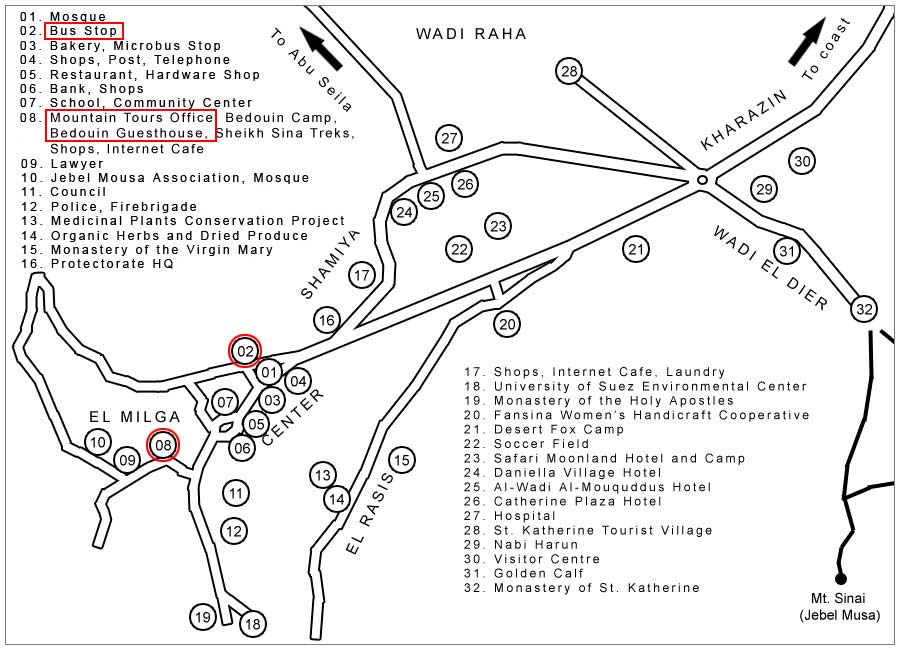 GoogleEarth view of South Sinai
The capital of the Governorate of South Sinai is El Tur (1), although the biggest and most developed city is Sharm el Sheikh (2). Another popular destination is Dahab (3), a smaller and more laid back place, attracting mostly the independent traveler. In Nuweiba (4), the gateway to Jordan, and further north along the road until Taba (5), there are many quiet and laid-back camps offering simple huts right on the beach. The road beyond Taba leads to the only border crossing to Israel. In the center of the mountainous interior is the town of St. Katherine (6), famous for Mt. Sinai and the Monastery of St. Katherine. Wadi Feiran (7) and Serabit el Khadim (8) are smaller settlements with important historical and archeological sites. The coastal town of Abu Zenima (9) is a small place with a few shops and cafeterias from where transport can be organized to Serabit el Khadim. Ras Sudr (10), further to the north, is a sea-side destination popular with people from Cairo. To Suez and Cairo the road connects via a tunnel (11) under the Suez canal, and from here there is also a road going to North Sinai, and another, the ancient caravan route of pilgrims from Cairo to Mecca, cuttingacross the peninsula via the interior at Nakhla (12) and connecting to the Gulf of Aqaba.